SMC Bravo
Acryl is a very easy yarn to work with, for both starting and experienced crafters. The 100% Acrylic yarn Bravo from Schachenmayr is no exception to this and suitable for a lot of different purposes. You can use the yarn for example for making clothes or interior projects. Next to that it's easy to wash and it has an affordable price.
You can knit or crochet with the yarn, but also use it for punch needle. A good punch needle for this yarn is the Lavor Punch needle. The pro of this yarn that the balls are only 50 gram, which is not so big. So if you use multiple colors for a project, you don't have a lot of yarn left like you would have with a 100 gram ball of yarn.
The yarn is available in more than 100 colors.
If we don't have the amount of skeins in stock that you need, it's still possible to order. We will order the yarn at our supplier and if they have it on stock we will receive it in a couple of days.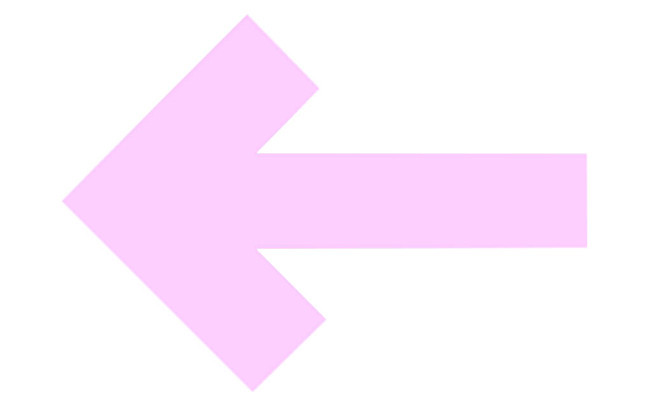 SMC Bravo 0002 Tweed - Schachenmayr

SMC Bravo 0002 Tweed
Acryl is a very easy yarn to work with, for both starting and experienced crafters. The 100% Acrylic yarn Bravo from Schachenmayr is no exception to this

€ 1,55

SMC Bravo 8361 Lemon - Schachenmayr

SMC Bravo 8361 Lemon
Acryl is a very easy yarn to work with, for both starting and experienced crafters. The 100% Acrylic yarn Bravo from Schachenmayr is no exception to this

€ 1,55

SMC Bravo 8232 Neon yellow - Schachenmayr

SMC Bravo 8232 Neon yellow
Acryl is a very easy yarn to work with, for both starting and experienced crafters. The 100% Acrylic yarn Bravo from Schachenmayr is no exception to this

€ 1,55

SMC Bravo 8210 Gelb - Sun yellow - Schachenmayr

SMC Bravo 8210 Gelb - Sun yellow
Acryl is a very easy yarn to work with, for both starting and experienced crafters. The 100% Acrylic yarn Bravo from Schachenmayr is no exception to this

€ 1,55

SMC Bravo 8341 Begonie Schachenmayr

SMC Bravo 8341 Begonie
Acryl is a very easy yarn to work with, for both starting and experienced crafters. The 100% Acrylic yarn Bravo from Schachenmayr is no exception to this

€ 1,55

SMC Bravo 8305 Candy Fuchsia- Schachenmayr

SMC Bravo 8305 Candy Fuchsia
Acryl is a very easy yarn to work with, for both starting and experienced crafters. The 100% Acrylic yarn Bravo from Schachenmayr is no exception to this

€ 1,55

SMC Bravo 8234 Neon pink - Schachenmayr

SMC Bravo 8234 Neon pink
Acryl is a very easy yarn to work with, for both starting and experienced crafters. The 100% Acrylic yarn Bravo from Schachenmayr is no exception to this

€ 1,55

SMC Bravo 8322 Melba Pink Salmon- Schachenmayr

SMC Bravo 8322 Melba Pink Salmon
Acryl is a very easy yarn to work with, for both starting and experienced crafters. The 100% Acrylic yarn Bravo from Schachenmayr is no exception to this

€ 1,55

SMC Bravo 8192 Kurbis - Schachenmayr

SMC Bravo 8192 Kurbis
Acryl is a very easy yarn to work with, for both starting and experienced crafters. The 100% Acrylic yarn Bravo from Schachenmayr is no exception to this

€ 1,55

SMC Bravo 8279 Neon orange - Schachenmayr

SMC Bravo 8279 Neon orange
Acryl is a very easy yarn to work with, for both starting and experienced crafters. The 100% Acrylic yarn Bravo from Schachenmayr is no exception to this

€ 1,55

SMC Bravo 8039 Kupfer - Schachenmayr

SMC Bravo 8039 Kupfer
Acryl is a very easy yarn to work with, for both starting and experienced crafters. The 100% Acrylic yarn Bravo from Schachenmayr is no exception to this

€ 1,55

SMC Bravo 8241 Scarlet - Schachenmayr

SMC Bravo 8241 Scarlet
Acryl is a very easy yarn to work with, for both starting and experienced crafters. The 100% Acrylic yarn Bravo from Schachenmayr is no exception to this

€ 1,55

SMC Bravo 8040 Lavendel - Schachenmayr

SMC Bravo 8040 Lavendel
Acryl is a very easy yarn to work with, for both starting and experienced crafters. The 100% Acrylic yarn Bravo from Schachenmayr is no exception to this

€ 1,55

SMC Bravo 8369 Serenity- Schachenmayr

SMC Bravo 8369 Serenity
Acryl is a very easy yarn to work with, for both starting and experienced crafters. The 100% Acrylic yarn Bravo from Schachenmayr is no exception to this

€ 1,55

SMC Bravo 8328 Aqua blue- Schachenmayr

SMC Bravo 8328 Aqua blue
Acryl is a very easy yarn to work with, for both starting and experienced crafters. The 100% Acrylic yarn Bravo from Schachenmayr is no exception to this

€ 1,55

SMC Bravo 8259 Iris - Middle Blue - Schachenmayr

SMC Bravo 8259 Iris - Middle Blue
Acryl is a very easy yarn to work with, for both starting and experienced crafters. The 100% Acrylic yarn Bravo from Schachenmayr is no exception to this

€ 1,55

SMC Bravo 8340 Kobalt Schachenmayr

SMC Bravo 8340 Kobalt
Acryl is a very easy yarn to work with, for both starting and experienced crafters. The 100% Acrylic yarn Bravo from Schachenmayr is no exception to this

€ 1,55

SMC Bravo 8211 Royal Blue - Schachenmayr

SMC Bravo 8211 Royal Blue
Acryl is a very easy yarn to work with, for both starting and experienced crafters. The 100% Acrylic yarn Bravo from Schachenmayr is no exception to this

€ 1,55

SMC Bravo 8194 Limone - Schachenmayr

SMC Bravo 8194 Limone
Acryl is a very easy yarn to work with, for both starting and experienced crafters. The 100% Acrylic yarn Bravo from Schachenmayr is no exception to this

€ 1,55

SMC Bravo 8191 Yarn - Mosgreen - Schachenmayr

SMC Bravo 8191 Yarn - Mosgreen
Acryl is a very easy yarn to work with, for both starting and experienced crafters. The 100% Acrylic yarn Bravo from Schachenmayr is no exception to this

€ 1,55

SMC Bravo 8233 Neon green - Schachenmayr

SMC Bravo 8233 Neon green
Acryl is a very easy yarn to work with, for both starting and experienced crafters. The 100% Acrylic yarn Bravo from Schachenmayr is no exception to this

€ 1,55

SMC Bravo 8321 Smaragd- Schachenmayr

SMC Bravo 8321 Smaragd
Acryl is a very easy yarn to work with, for both starting and experienced crafters. The 100% Acrylic yarn Bravo from Schachenmayr is no exception to this

€ 1,55

SMC Bravo 8246 Grans -Green - Schachenmayr

SMC Bravo 8246 Grans -Green
Acryl is a very easy yarn to work with, for both starting and experienced crafters. The 100% Acrylic yarn Bravo from Schachenmayr is no exception to this

€ 1,45

SMC Bravo 8371 Fuchs - Brown - Schachenmayr

SMC Bravo 8371 Fuchs - Brown
Acryl is a very easy yarn to work with, for both starting and experienced crafters. The 100% Acrylic yarn Bravo from Schachenmayr is no exception to this

€ 1,55

SMC Bravo 8281 Braun - Brown- Schachenmayr

SMC Bravo 8281 Braun - Brown
Acryl is a very easy yarn to work with, for both starting and experienced crafters. The 100% Acrylic yarn Bravo from Schachenmayr is no exception to this

€ 1,55