Scheepjes Cahlista
Scheepjes Cahlista is a non mercerized 100 % natural cotton yarn, which can be used for knitting or crochet, but also for Punch needle , weaving or other yarn projects. Splitting is reduced because of the optimised twist min the yarn. The yarn is double gassed, which is a procedure that removes unnecessary cotton fibres. This process makes the yarn estra smooth. The yarn is available in 109 colors.
Machinewash on 60 degrees
If we don't have the amount of skeins in stock that you need, it's still possible to order. We will order the yarn at our supplier and uf they have it on stock we will receive it in a couple of days.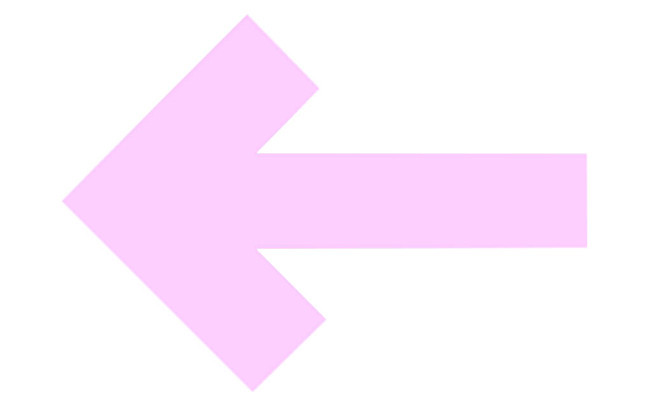 Cahlista 106 Snow White - Scheepjes

Cahlista cotton 50 gram color nr 106 Snow White
Scheepjes Cahlista is a non mercerized 100 % natural cotton yarn, which can be used for knitting or crochet, but also for Punch needle , weaving or other yarn projects

€ 2,20

Cahlista 105 Bridal White - Scheepjes

Cahlista cotton 50 gram color nr 105 Bridal White
Scheepjes Cahlista is a non mercerized 100 % natural cotton yarn, which can be used for knitting or crochet, but also for Punch needle , weaving or other yarn projects

€ 2,20

Cahlista 414 Vintage Peach - Scheepjes

Cahlista cotton 50 gram color nr 414 Vintage Peach
Scheepjes Cahlista is a non mercerized 100 % natural cotton yarn, which can be used for knitting or crochet, but also for Punch needle , weaving or other yarn projects

€ 2,20

Cahlista 409 Soft Rose - Scheepjes

Cahlista cotton 50 gram color nr 409 Soft Rose
Scheepjes Cahlista is a non mercerized 100 % natural cotton yarn, which can be used for knitting or crochet, but also for Punch needle , weaving or other yarn projects

€ 2,20

Cahlista 518 Marshmallow - Scheepjes

Cahlista cotton 50 gram color nr 518 Marshmallow
Scheepjes Cahlista is a non mercerized 100 % natural cotton yarn, which can be used for knitting or crochet, but also for Punch needle , weaving or other yarn projects

€ 2,20

Cahlista 518 Marshmallow - Scheepjes

Cahlista cotton 50 gram color nr 518 Marshmallow
Scheepjes Cahlista is a non mercerized 100 % natural cotton yarn, which can be used for knitting or crochet, but also for Punch needle , weaving or other yarn projects

€ 2,20

Cahlista 222 Tulip - Scheepjes

Cahlista cotton 50 gram color nr 222 Tulip
Scheepjes Cahlista is a non mercerized 100 % natural cotton yarn, which can be used for knitting or crochet, but also for Punch needle , weaving or other yarn projects

€ 2,20

Cahlista 519 Fresia - Scheepjes

Cahlista cotton 50 gram color nr 519 Fresia
Scheepjes Cahlista is a non mercerized 100 % natural cotton yarn, which can be used for knitting or crochet, but also for Punch needle , weaving or other yarn projects

€ 2,20

Cahlista 114 Shocking Pink- Scheepjes

Cahlista cotton 50 gram color nr 114 Shocking Pink
Scheepjes Cahlista is a non mercerized 100 % natural cotton yarn, which can be used for knitting or crochet, but also for Punch needle , weaving or other yarn projects

€ 2,20

Cahlista 281 Tangerine - Scheepjes

Cahlista cotton 50 gram color nr 281 Tangerine
Scheepjes Cahlista is a non mercerized 100 % natural cotton yarn, which can be used for knitting or crochet, but also for Punch needle , weaving or other yarn projects

€ 2,20

Cahlista 189 Royal Orange- Scheepjes

Cahlista cotton 50 gram color nr 189 Royal Orange
Scheepjes Cahlista is a non mercerized 100 % natural cotton yarn, which can be used for knitting or crochet, but also for Punch needle , weaving or other yarn projects

€ 2,20

Cahlista 410 Rich Coral - Scheepjes

Cahlista cotton 50 gram color nr 410 Rich Coral
Scheepjes Cahlista is a non mercerized 100 % natural cotton yarn, which can be used for knitting or crochet, but also for Punch needle , weaving or other yarn projects

€ 2,20

Cahlista 252 Watermelon - Scheepjes

Cahlista cotton 50 gram color nr 252 Watermelon
Scheepjes Cahlista is a non mercerized 100 % natural cotton yarn, which can be used for knitting or crochet, but also for Punch needle , weaving or other yarn projects

€ 2,20

Cahlista 256 Cornelia Rose - Scheepjes

Cahlista cotton 50 gram color nr 256 Cornelia Rose
Scheepjes Cahlista is a non mercerized 100 % natural cotton yarn, which can be used for knitting or crochet, but also for Punch needle , weaving or other yarn projects

€ 2,20

Cahlista 390 Poppy Rose - Scheepjes

Cahlista cotton 50 gram color nr 390 Poppy Rose
Scheepjes Cahlista is a non mercerized 100 % natural cotton yarn, which can be used for knitting or crochet, but also for Punch needle , weaving or other yarn projects

€ 2,20

Cahlista 390 Poppy Rose - Scheepjes

Cahlista cotton 50 gram color nr 390 Poppy Rose
Scheepjes Cahlista is a non mercerized 100 % natural cotton yarn, which can be used for knitting or crochet, but also for Punch needle , weaving or other yarn projects

€ 2,20

Cahlista 520 Lavender - Scheepjes

Cahlista cotton 50 gram color nr 520 Lavender
Scheepjes Cahlista is a non mercerized 100 % natural cotton yarn, which can be used for knitting or crochet, but also for Punch needle , weaving or other yarn projects

€ 2,20

Cahlista 394 Shadow Purple - Scheepjes

Cahlista cotton 50 gram color nr 394 Shadow Purple
Scheepjes Cahlista is a non mercerized 100 % natural cotton yarn, which can be used for knitting or crochet, but also for Punch needle , weaving or other yarn projects

€ 2,20

Cahlista 240 Amethyst - Scheepjes

Cahlista cotton 50 gram color nr 240 Amethyst
Scheepjes Cahlista is a non mercerized 100 % natural cotton yarn, which can be used for knitting or crochet, but also for Punch needle , weaving or other yarn projects

€ 2,20

Cahlista 172 Light Silver- Scheepjes

Cahlista cotton 50 gram color nr 172 Light Silver
Scheepjes Cahlista is a non mercerized 100 % natural cotton yarn, which can be used for knitting or crochet, but also for Punch needle , weaving or other yarn projects

€ 2,20

Cahlista 507 Chocolate - Scheepjes

Cahlista cotton 50 gram color nr 507 Chocolate
Scheepjes Cahlista is a non mercerized 100 % natural cotton yarn, which can be used for knitting or crochet, but also for Punch needle , weaving or other yarn projects

€ 2,20

Cahlista 110 Jet Black - Scheepjes

Cahlista cotton 50 gram color nr 110 Jet Black
Scheepjes Cahlista is a non mercerized 100 % natural cotton yarn, which can be used for knitting or crochet, but also for Punch needle , weaving or other yarn projects

€ 2,20

Cahlista 528 Silver Blue - Scheepjes

Cahlista cotton 50 gram color nr 528 Silver Blue
Scheepjes Cahlista is a non mercerized 100 % natural cotton yarn, which can be used for knitting or crochet, but also for Punch needle , weaving or other yarn projects

€ 2,20

Cahlista 397 Cyan - Scheepjes

Cahlista cotton 50 gram color nr 397 Cyan
Scheepjes Cahlista is a non mercerized 100 % natural cotton yarn, which can be used for knitting or crochet, but also for Punch needle , weaving or other yarn projects

€ 2,20

Cahlista 253 Tropic- Scheepjes

Cahlista cotton 50 gram color nr 253 Tropic
Scheepjes Cahlista is a non mercerized 100 % natural cotton yarn, which can be used for knitting or crochet, but also for Punch needle , weaving or other yarn projects

€ 2,20

Cahlista 528 Silver Blue - Scheepjes

Cahlista cotton 50 gram color nr 528 Silver Blue
Scheepjes Cahlista is a non mercerized 100 % natural cotton yarn, which can be used for knitting or crochet, but also for Punch needle , weaving or other yarn projects

€ 2,20

Cahlista 509 Baby Blue - Scheepjes

Cahlista cotton 50 gram color nr 509 Baby Blue
Scheepjes Cahlista is a non mercerized 100 % natural cotton yarn, which can be used for knitting or crochet, but also for Punch needle , weaving or other yarn projects

€ 2,20

Cahlista 173 Bluebell - Scheepjes

Cahlista cotton 50 gram color nr 509 Baby Blue
Scheepjes Cahlista is a non mercerized 100 % natural cotton yarn, which can be used for knitting or crochet, but also for Punch needle , weaving or other yarn projects

€ 2,20

Cahlista 509 Baby Blue - Scheepjes

Cahlista cotton 50 gram color nr 509 Baby Blue
Scheepjes Cahlista is a non mercerized 100 % natural cotton yarn, which can be used for knitting or crochet, but also for Punch needle , weaving or other yarn projects

€ 2,20

Cahlista 509 Baby Blue - Scheepjes

Cahlista cotton 50 gram color nr 509 Baby Blue
Scheepjes Cahlista is a non mercerized 100 % natural cotton yarn, which can be used for knitting or crochet, but also for Punch needle , weaving or other yarn projects

€ 2,20

Cahlista 384 Powder Blue - Scheepjes

Cahlista cotton 50 gram color nr 384 Powder Blue
Scheepjes Cahlista is a non mercerized 100 % natural cotton yarn, which can be used for knitting or crochet, but also for Punch needle , weaving or other yarn projects

€ 2,20

Cahlista 509 Baby Blue - Scheepjes

Cahlista cotton 50 gram color nr 509 Baby Blue
Scheepjes Cahlista is a non mercerized 100 % natural cotton yarn, which can be used for knitting or crochet, but also for Punch needle , weaving or other yarn projects

€ 2,20

Cahlista 393 Charcoal - Scheepjes

Cahlista cotton 50 gram color nr 393 Charcoal
Scheepjes Cahlista is a non mercerized 100 % natural cotton yarn, which can be used for knitting or crochet, but also for Punch needle , weaving or other yarn projects

€ 2,20

Cahlista 280 Lemon - Scheepjes

Cahlista cotton 50 gram color nr 280 Lemon
Scheepjes Cahlista is a non mercerized 100 % natural cotton yarn, which can be used for knitting or crochet, but also for Punch needle , weaving or other yarn projects

€ 2,20

Cahlista 208 Yellow Gold - Scheepjes

Cahlista cotton 50 gram color nr 208 Yellow Gold
Scheepjes Cahlista is a non mercerized 100 % natural cotton yarn, which can be used for knitting or crochet, but also for Punch needle , weaving or other yarn projects

€ 2,20

Cahlista 249 Saffron - Scheepjes

Cahlista cotton 50 gram color nr 249 Saffron
Scheepjes Cahlista is a non mercerized 100 % natural cotton yarn, which can be used for knitting or crochet, but also for Punch needle , weaving or other yarn projects

€ 2,20

Cahlista 245 Green yellow - Scheepjes

Cahlista cotton 50 gram color nr 392 Lime Juice
Scheepjes Cahlista is a non mercerized 100 % natural cotton yarn, which can be used for knitting or crochet, but also for Punch needle , weaving or other yarn projects

€ 2,20

Cahlista 512 Lime - Scheepjes

Cahlista cotton 50 gram color nr 512 Lime
Scheepjes Cahlista is a non mercerized 100 % natural cotton yarn, which can be used for knitting or crochet, but also for Punch needle , weaving or other yarn projects

€ 2,20

Cahlista 513 Apple Granny - Scheepjes

Cahlista cotton 50 gram color nr 513 Apple Granny
Scheepjes Cahlista is a non mercerized 100 % natural cotton yarn, which can be used for knitting or crochet, but also for Punch needle , weaving or other yarn projects

€ 2,20

Cahlista 205 Kiwi - Scheepjes

Cahlista cotton 50 gram color nr 205 Kiwi
Scheepjes Cahlista is a non mercerized 100 % natural cotton yarn, which can be used for knitting or crochet, but also for Punch needle , weaving or other yarn projects

€ 2,20

Cahlista 212 Sage green - Scheepjes

Cahlista cotton 50 gram color nr 212 Sage green
Scheepjes Cahlista is a non mercerized 100 % natural cotton yarn, which can be used for knitting or crochet, but also for Punch needle , weaving or other yarn projects

€ 2,20

Cahlista 514 Jade - Scheepjes

Cahlista cotton 50 gram color nr 514 Jade
Scheepjes Cahlista is a non mercerized 100 % natural cotton yarn, which can be used for knitting or crochet, but also for Punch needle , weaving or other yarn projects

€ 2,20